Buying a Car This Summer Will Be Harder Due to Inventory Dwindles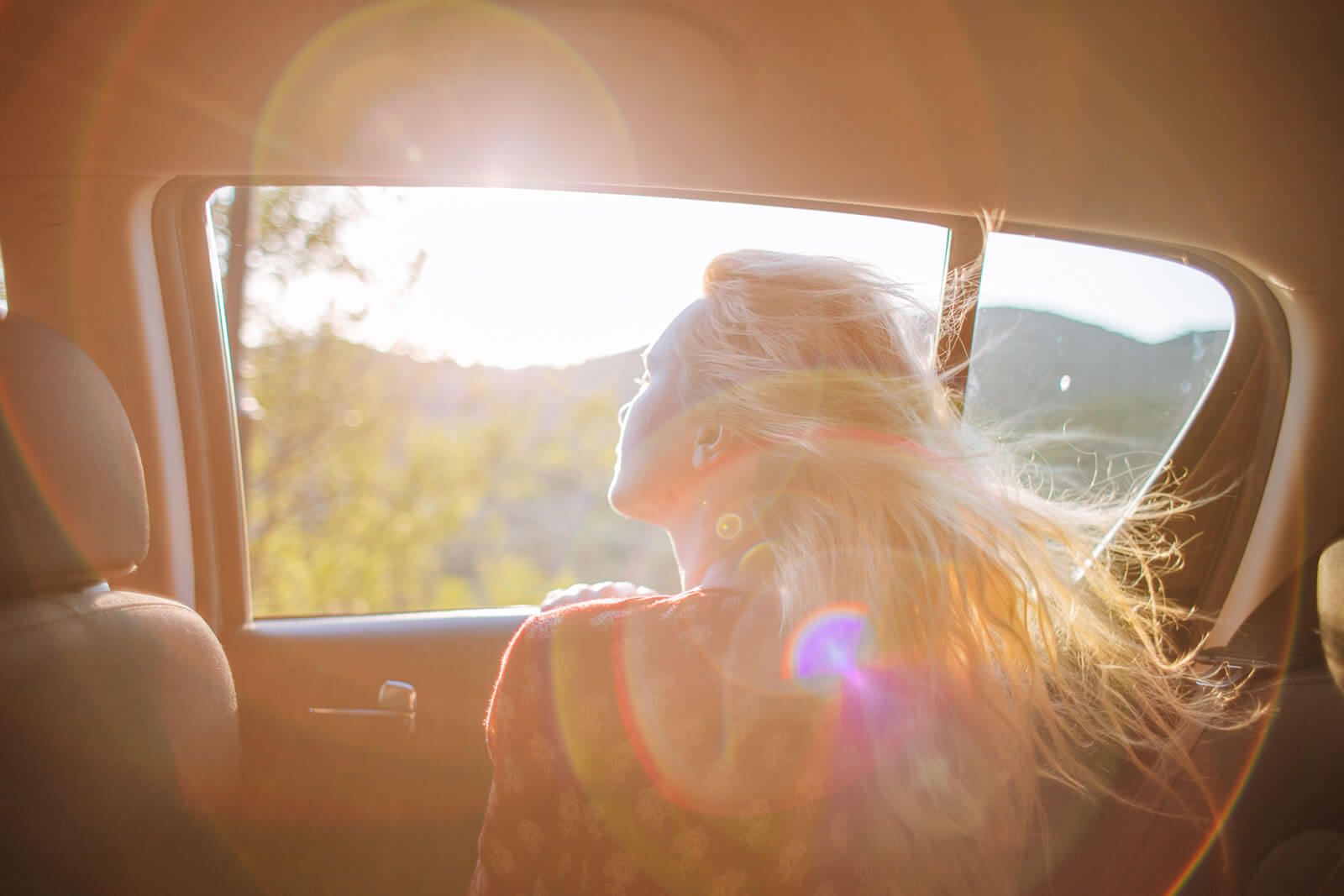 A woman illuminated by sunlight
Just because you have the ongoing COVID-19 crisis to worry about, doesn't necessarily mean that you have to pause all the necessities in life. For instance, you might be thinking about purchasing a car this summer but trends in the industry will be signaling you to steer clear.
Well, experts did warn that the 4th of July and any other popular automotive deals might not live up to consumer's expectations because of the cheap financing and low inventory. Also, the anticipated used-car market crash didn't turn out as expected.
While it may be true that low inventories for new cars have been recorded due to the closure of manufacturers among other factors, the used car market didn't take the blow as forecasted. This was the case even though car rental companies like Hertz had begun dumping their inventory.
The Bright Side
Despite the dip in April's buying activities due to consumers responsibly staying-at-home and the closure of stores, the demand for automobiles is returning. What's more, some buyers who can't seem to find something they'd like in the new-car inventory are also browsing through the used-car market because of its availability.
According to an Automotive News post in mid-June, the used-car market is filling-in for the tight supply of brand new vehicles. Many other experts have also come forward to say that they expect used-vehicle numbers to remain strong while new vehicles cannot match the pent-up demand of consumers.
For this reason, the sales figures recorded by retail sellers are way above pre-virus expectations. Of course, there are many other ways of finding a great deal for cars and here's what the experts advise:
1. Act Quickly
Amidst the 'new normal' you can still definitely find a good deal, however, time is of the essence. Let's say that you have a ballpark idea of what vehicle you want and your dealer offers you a competitive or a seemingly fair price. Of course, you're going to want to look around before you all-out settle for this deal. Experts would advise that it would be in your best interest if you pull the trigger when you shortlist the best deal. You see, there have been many instances where clients choose to wait around a little longer for a better bid and before a cheaper offer could come in, the car actually gets sold.
2. Be Flexible
You're about to spend a lot of your hard-earned money on this car, so you wouldn't be wrong to make sure that it checks-off all the right boxes. Even though this may be understandable, it is more likely that you'll come across the best deal at your dealership if you are flexible with your preferences.
Many clients are picky about option packages or a specific color on a car, however, these picks are the ones that get sold quickest. Alternatively, people who are willing to browse through a number of brands will always end up with the best deal and car options.
So, if you can't seem to find a good deal on a Kia Telluride because their availability is low, try looking into the Ford Explorer instead. Not only would your second option have a lot more inventory, but your car dealership might even offer better rebates.
3. Cast a Wide Net
Keeping to the theme of being flexible, it is also advisable to broaden your net during car-shopping. Always try to turn it into a number's game because the more fishing lines you put out, the better chances you might have to get a bite.
In New York City, for example, an increasing number of consumers are searching for 'escape pods'. However, since there is a surge in demand, it quickly outpaces supply, which also means that the inventory for that item wouldn't last for long.
A problem like this can be avoided by, say, willing to travel to find a good deal or to have your car shipped over to you. Yes, it sounds like a little more of a hassle than you were hoping for, but, in the end, it will cost you a smaller portion of your savings or your loan.
f you're worried about faulty car options, you should know that modern dealerships have now started offering long-distance services to customers in the form of virtual walk-arounds and test-drives.
4. Replace Value With Discount
Oftentimes you may find yourself in a position where you have a great lead on a used car but the dealership isn't offering you a super flexible price. Here, you need to ask yourself whether you can find another car with similar amount of miles and equipment for a better price.
If yes, then you move right onto your other option. If no, then your last deal is probably the best one you'll come across. Remember that used car pricing margins account for hundreds of dollars instead of thousands. For this reason, most dealers wouldn't allow haggling over their pre-owned units' prices. Just because you can't bargain with them doesn't necessarily mean that they might be ripping you off. However, this only works best if you have a good general understanding of how much this car is worth elsewhere.
Additionally, the asking price of used cars tends to fluctuate a lot. This is why you shouldn't be so quick to finalize the cheapest model you could find. This is probably an underlying reason why those models were so cheap - think about it.
Let Us Help You Get the Car You Deserve
While you ponder these tips for buying a car this summer, how about we offer you a chance to borrow the cost of your future car despite your bad credit history?
If you partner with CarLoan.com, you will find that getting a car loan for bad credit, no credit or good credit has never been easier. All credit scores are welcome for our services and we can help you get an auto car loan in just 60 seconds!
Visit CarLoan.com today to research current car loan rates, touchless car loans, online car loans and so much more.