Nearly 3 Million People Cannot Pay Their Car Loans: Here's What You Can Do If You Are One of Them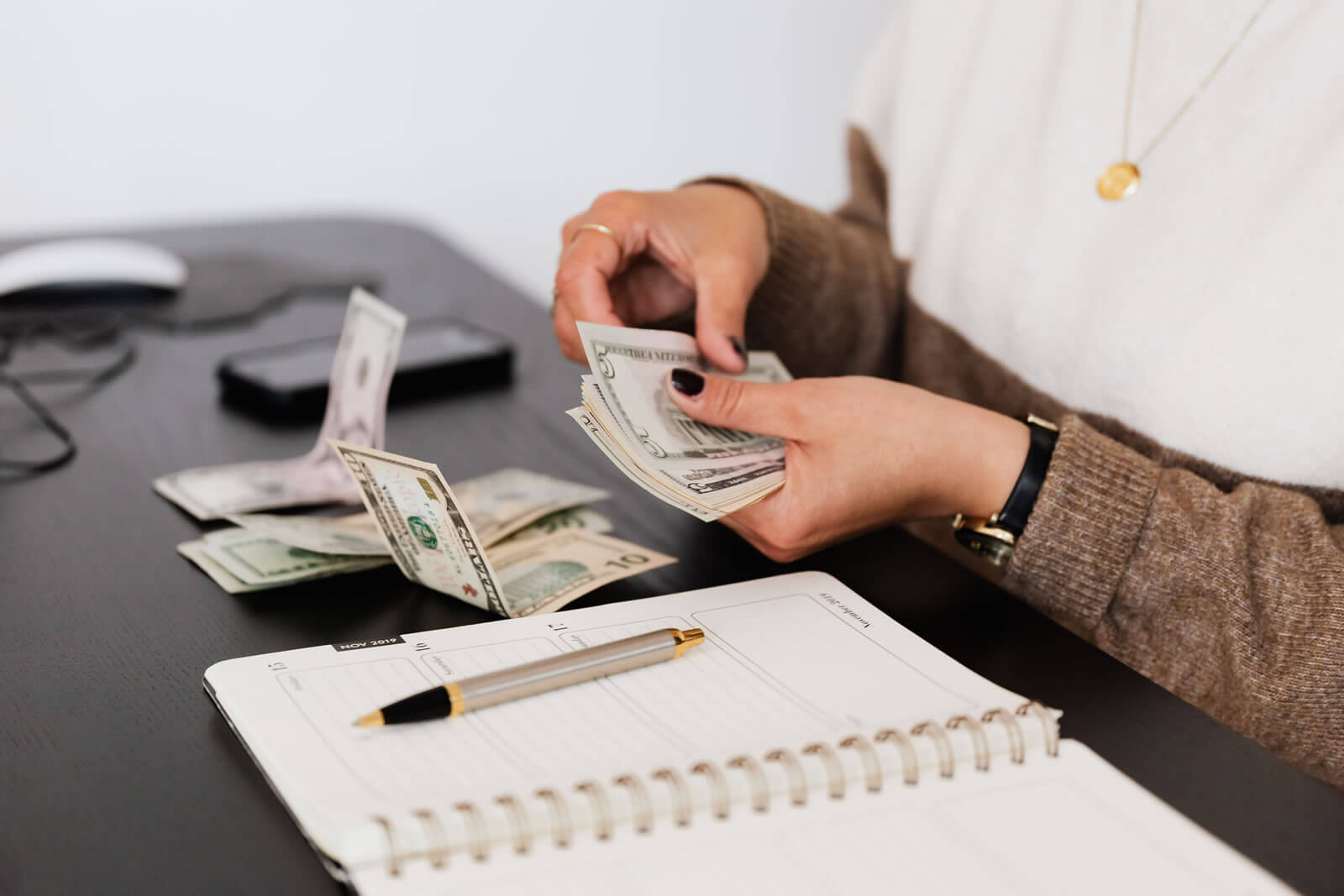 Person counting money and making notes on a pen and paper
Stuck in a rut? Daydreaming about talking to your bank about deferring a couple of payments? Or are you thinking about talking to someone to ask them for help?
As more and more auto buyers experience financial instability due to the coronavirus pandemic, banks and other financial institutions have started offering programs to defer these payments.
Don't worry, if you skipped a few car payments recently or are worried because you're about to, you aren't the only one. Due to the recession caused by the coronavirus and the record highs of unemployment, approximately 7% of all car loans in America are currently subject to a deferment program.
Commonly, missing car payments leads to a damaged credit score or could also result in the bank taking back ownership of your car. However, since this problem is being faced by millions in the wake of the global turmoil, lenders have started establishing financial hardship programs and are going to be a little more forgiving.
All you need to do is ask.
The Worst Thing You Can Do Right Now Is Wait
Just as there is always help available with unemployment benefits and rent payments, you will have to ask for help. You see, the worst thing that anyone can do right now is simply let their problems hang until they work themselves out.
As you read on, you will come across some resources and current information that could help you deal with your car payments. Therefore, it is best that you act now and make the most out of this ray of hope in the midst of panic.
Check What Form of Assistance Your Lender Is Offering
This is where you will have to find out what kind of assistance programs your auto loan provider, credit union or bank is offering. Also, it will be your responsibility to look up state laws that could offer protection against repossession.
If you're having trouble getting your hands on this information, then you can use the following resources to help with both:
If you had financed your vehicle through the dealership, the pricing guide publisher, car reviewer and dealer, Edmunds could help you find a list of all the major brands that are offering coronavirus relief programs.
The most comprehensive list containing information about banks and other financial institutions, both small and large, that publicly announced relief programs can be found in the American Bankers Association's directory.
A consumer advocacy and legal services NPO called National Consumer Law Center also compiled an updated list of all the 'coronavirus protection against repossession' programs.
If you're looking for a broader list that also consists of state laws and executive orders then go through the digital encyclopedia about American politics called Ballotpedia, then you can browse through their updated list as well.
Roadshow, the sister site of CNET also released details about relief programs that help people with existing loans as well as offer people with incentive programs for new cars with a large number of auto manufacturers.
Most Repossessions Are Carried Out After 2 - 3 Months of Skipped Payments
If you think you're going to miss payments or if you have already fallen behind by 90 days (or more), then your car may as well already be at risk of repossession. Generally, lenders tend to be lenient with debtors when they have never missed payments before. However, if you've formed a habit of making late payments, there is a higher probability that they might attempt repossession without mercy.
What to Expect
Under ideal circumstances, most lenders tend to report late payments to credit bureaus once you are a month overdue. Next, these lenders will typically come to repossess your vehicle when you have missed 3 or more back-to-back payments.
These forbearance or deferment programs are meant to help you skip up to 3 payments at a time, with no late penalties or fees. Once the deferment period ends, you will either be liable to pay a slightly higher monthly payment or your principal amount may be increased according to the amount of time it was deferred.
The downside to deferment or forbearance programs is that they don't help you with the interest and it continues to accrue in the months you will be allowed to skip your payments. For this reason, you might end up paying more for your car in the long run.
The silver lining, however, is that your missed payments will not come up as a permanent scar on your credit report and your credit score will remain untouched. Do the positives overbear the negatives? Well, we'll let you be the judge of that.
Let Us Help You Get the Car You Deserve
Got a bad credit score already?
While you ponder whether you need to try forbearance or deferment programs, how about we offer you a chance to borrow the cost of your future car despite your bad credit history?
If you partner with CarLoan.com, you will find that getting a car loan for bad credit, no credit or good credit has never been easier. All credit scores are welcome for our services and we can help you get an auto car loan in just 60 seconds!
Visit CarLoan.com today to research current car loan rates, touchless car loans, online car loans and so much more.